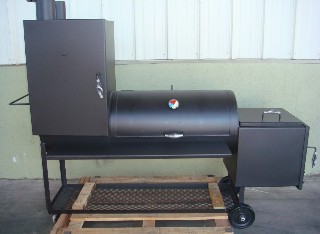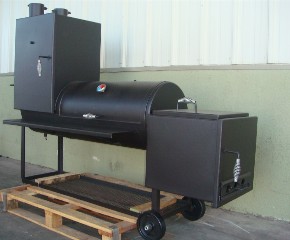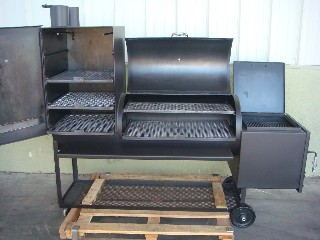 Overall view of the BBQ Smoker while it is closed and open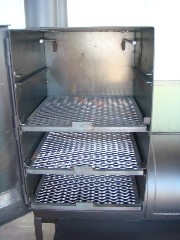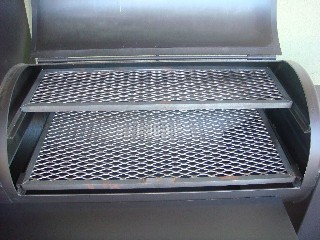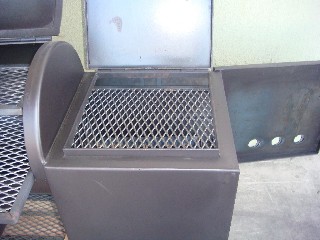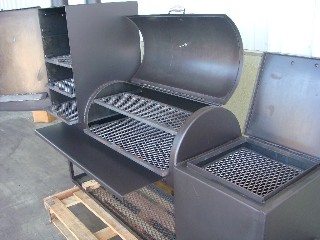 Here we can see how all the cooking grates in the BBQ Smoker are framed with 3/4" angle iron, including the firebox.
The Vertical Smoker has 3, framed, slide out cooking grates with 4 different positions and 2 hanging rods.
The Grill section has 2, framed, slide out cooking grates and the biggest baffle of any smoker of its kind.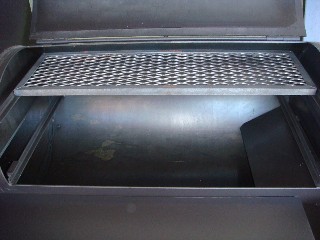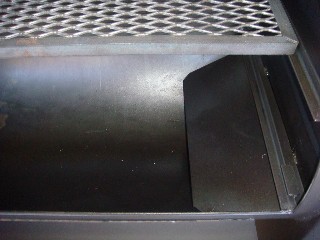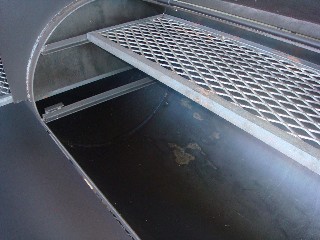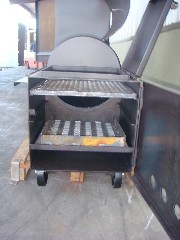 These photos show the angle iron "rails" used to slide out the cooking grates.
We can also see the baffle right next to the firebox.
The fire grate in the firebox is placed just above the air intake and designed to promote positive air flow to the BBQ Smoker.