SINK KIT
This sink has the capacity to give you 45 gallons of clean water and then to store the water you use so that you may dispose of it properly. It will also give you hot or cold water on demand.
The sink kit contains: one 45 gallon clean water tank, one 45 gallon gray water tank, one propane powered water heater, one pressure sensitive water pump, two sinks, drain valve and plumbing.
These photos are of a 30" portable BBQ smoker that has the following: sink kit, slide out BBQ grill, double burner, log starter kit, elec. brakes, chrome wheels and aluminum fenders.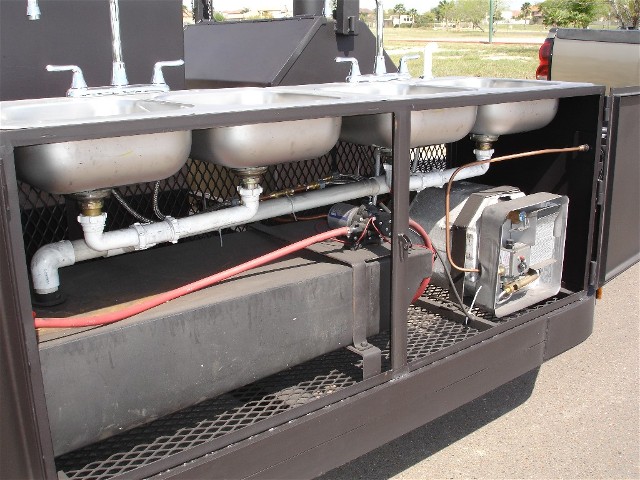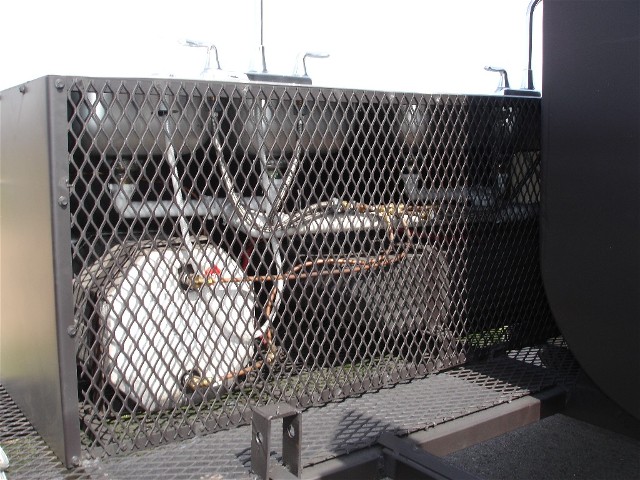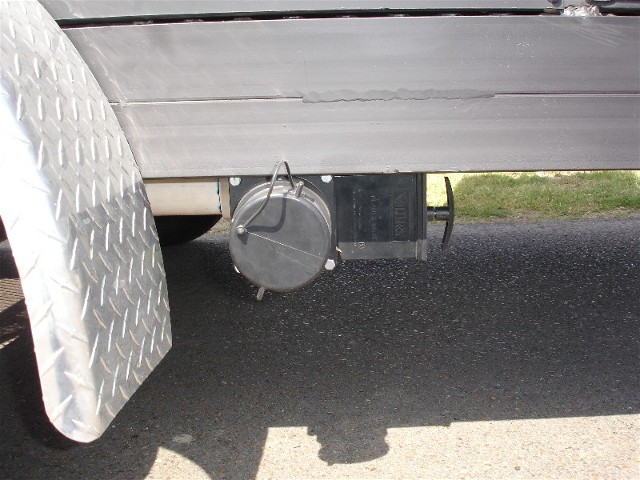 Here you see the inside of the sink kit, the gray water tank the heater the pump and plumbing. The photo on the right shows the drain valve